ABOUT US
Message from Our CEO
AKTIO started its business from lending out a single pump. Since then, we have been finding and fulfilling the rental needs of society. Not only involving ourselves in the rental business, but we have added consultation services to create Rensulting. AKTIO has gone above and beyond our customers' expectations.More than half a century has passed since its foundation, AKTIO has become one of the leading companies in the industry. As a key part of our group companies across the entire country, we seek to grow even further. We have 12 international offices in eight countries, with each location adapting itself to the culture and environment of their respective countries. We will continue our global growth by creating strong business foundations in these countries.
The company mission statement of AKTIO is "Creativity and Innovation. "In spirit of this, not only in the construction and civil engineering industries, we have also been actively exploring new possibilities in new fields. In our collaboration with manufacturers, we have greatly expanded the range of services we could provide, and realized the ability to provide these services in a comprehensive manner. This has enabled AKTIO to productize our customers' requests. In the future, AKTIO will include different industries in its business and achieve synergistic effects to provide new services to customers. In the rental industry, we can do business very flexibly. The methods we have on hand to respond to our customers' request are limitless. AKTIO will continue this never-ending challenge to provide the best service to our customers.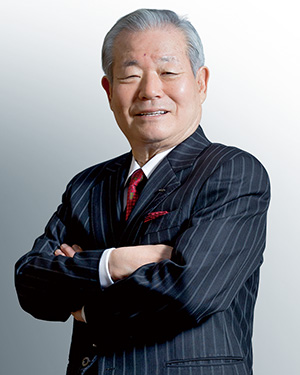 Mitsuo Konuma
Chairman and CEO of
AKTIO Corporation
Message from Our President
AKTIO, which is the core of the group, will further deepen its Rensulting services and maximize its presence in the field of construction machine rentals. In addition, by further strengthening its ICT efforts, which is currently attracting much attention and being developing at an accelerating pace, we will expand the field in cooperation with our customers as a company with high customer satisfaction in both rural and urban areas. We will also actively develop our highway maintenance services, a priority area, and expand into energy fields such as mining. We will also further expand our overseas business and develop new business centered on Rensulting. Along with this, we will continue to be a company where various types of human resources play an active role in various fields. This will realize the "Creativity and Innovation" of AKTIO's mission statement. Japan is one of the most natural disaster-prone countries in the world, and AKTIO's response in disaster is a major topic for the company's future role in society. Our mission throughout the company will be to restore the social functions damaged by these disasters.AKTIO will work harder with group companies to raise group capabilities, increase synergy effects, and aim for further growth.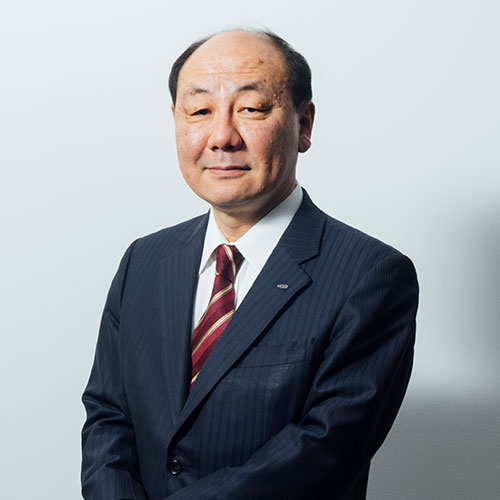 Naohito Konuma
President and COO of
AKTIO Corporation
Our Motto: Creativity and Innovation
Rental services are needed in various projects. They are used in all sorts of jobs, from housing construction to major undertakings such as construction of the Tokyo Bay Aqua Line.
Besides cooperating with construction companies as the leading firm in the field of construction machinery rental, we are expanding our services to a wide range of other business fields including distribution and plants.
We engage in proposal-oriented sales (rensulting®) for customers.
The term "rensulting®" is a coinage combining "consulting" and "rental."
Attaching paramount importance to youthfulness and individuality, we strive to create workplaces enabling employees to fully exercise their capabilities.
We fulfill the trust placed in us by our customers through activities in keeping with our watchwords "speed, service, and safety."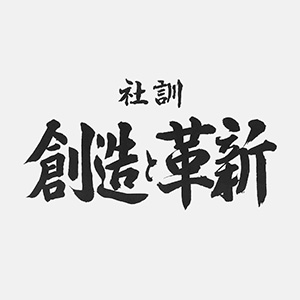 Our Solution
Rensulting®
=Rental+Consulting
Consulting and rental services "Rensulting®"
AKTIO started its rental business by renting a submersible pump."It is more effective to rent necessary things than owning them." We have firmly established this common knowledge in the construction field and civil engineering fields.In order to further evolve this rental business, AKTIO started to advocate "Rensulting" in 2000, which added consulting services to our rental business.We have been continuing to propose the optimum machines according to customer's environment, situation and process.In Rensulting, we also respond to customers' additional needs by proposing our original machines, which are developed with manufacturers if the appropriate equipment for the customer does not exist.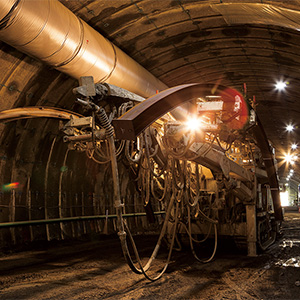 Evolving "Rensulting®"
i-Rensulting = i-Construction + Rensulting®
The construction and civil engineering field is facing structural change. To solve issues such as shortage in human resources, aging of experts, increase in work volume, complexity, and precision, it is required to follow the new standard of construction process, i-Construction, which was established by the Ministry of Land, Infrastructure, Transport and Tourism.Introducing "full use of ICT (ICT civil engineering)" etc. on construction and civil engineering sites will greatly improve productivity and safety.Rensulting by AKTIO that corresponds to this i-Construction has evolved into i-Rensulting.We introduce state-of-the-art technology, develop human resources and collaborate with new industries as well as rent equipment to offer more solutions than ever before.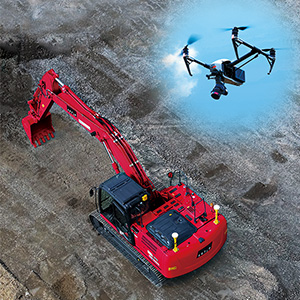 Expanding "Rensulting®"
It is more effective to rent equipment than owning them. In addition, it is possible for customers to rent the most suitable equipment when we provide consulting service.AKTIO is extending this Resulting to new fields.While responding to the changing social structure due to the declining birthrate and aging population, shortage of human resources, loss of experience and technology due to retirement of experts, Rensulting challenges various fields.